Aeris Brass Quintet
With five professional musicians, the Aerïs brass quintet combines musical smartness, artistry, and stage experience. Each muscician is graduated from musical high schools, Aerïs purpose to guide the audience into a wide range of musical styles. The quintet's huge repertoire  highlights the musical assets of each horn. All invites you on a musical journey, tracing with humor and education background the evolution of the entire brass family….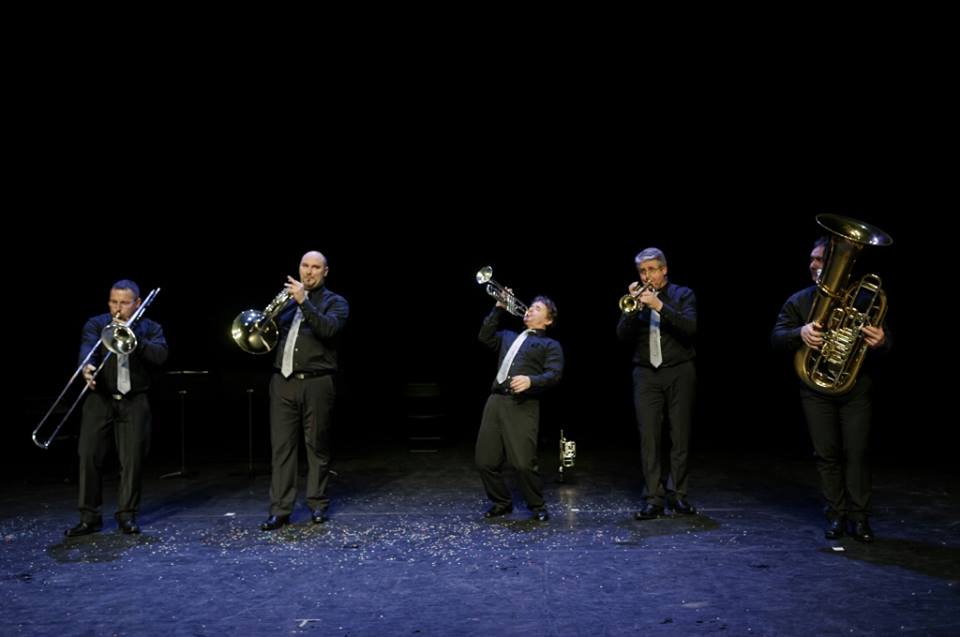 The sixth man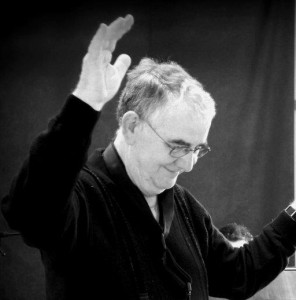 Jacques « Coco » Fourcade is really the sixth man of the quintet. Without him, Aeris would not sound the same.
He wrote almost all the arragements that we now have the pleasure to interpret.
Thanks to Jacques' unique harmonic sense and his amazing ability to compose for brass instruments, Aeris always offers a unique journey, off the beaten track and with none of the usual colours one expects to find in a brass quintet concert.
Welcome to unknown lands, the lands of Mr. Jacques Fourcade.
The President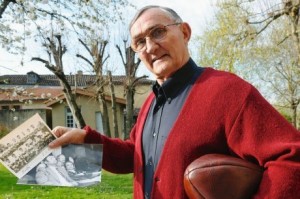 The President knows a thing or two about land. He had the opportunity to feel and see it up close when defending the colours of the FCAG rugby team. He made more than one man bite the dust during his rugby playing career.
« The President« , is Jean-Claude Fouga.
The idea of him becoming President of the « Friends of Aeris » seemed obvious to us.
Thanks to Jean-Claude's charisma, his kindness and also his unique personality, the quintet is in expert hands.
« An iron fist in a velvet glove » … velvet, velvet, …..leather you mean! And leather really means something to him:
The concert « From leather to brass … » he organised in Auch in January 2014 with the former members of the FCAG, was one of the most beautiful ones ever given by the quintet.
Thank you so much for everything Jean-Claude!