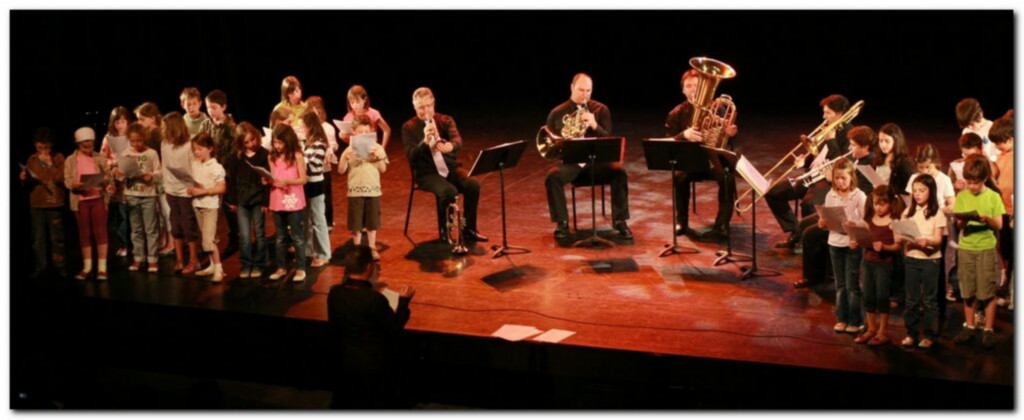 In addition to his many musical partnership projects with music schools, orchestras and choirs, Aeris aims at making schoolchildren discover and appreciate the instruments of the brass family.
 With the motivation and experience of its five professional musicians, the quintet really extends its education work.
Through their ​​meetings with elementary schools, these musicians wish to develop a real and profound cultural project with towns, cultural associations, school teachers, school social workers, and of course in the first place, children.